THE MAIN

Built in 1891 with a Western design created with foreign guests in mind,
this unique building incorporates Japanese design elements throughout its interior and exterior.
The front center features an entrance porch with a gabled roof flanked
by octagonal protrusions for a symmetrical facade that emphasizes its frontality.
The building has evolved into a complex structure that blends the new and the old
through multiple extensions and renovations from the late 19th to mid-20th centuries.
HISTORIC
JUNIOR SUITE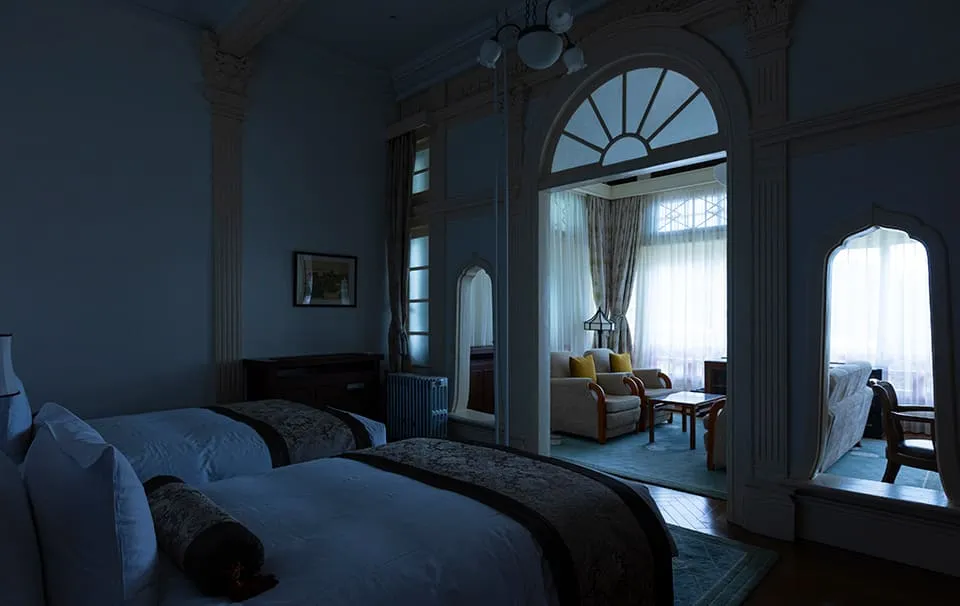 This room offers a spacious layout with high ceilings for an open feel.
Its white interior is complemented by chic colored fabrics for a refined atmosphere.
Retro furniture and decor create a classic vibe.
There is the terrace-side room overlooking the Flower Palace and the garden-side room overlooking the garden pond.
Room size
47 ~ 50m²
Number of
rooms
5
Bed size
120cm x 203cm
Max guests
2
Bed type(s)
2 single beds
* All rooms are equipped with a bath fed by natural hot springs.
* All rooms are non-smoking. Please use the designated smoking areas.
* Check-in after 15:00 / check-out before 11:00.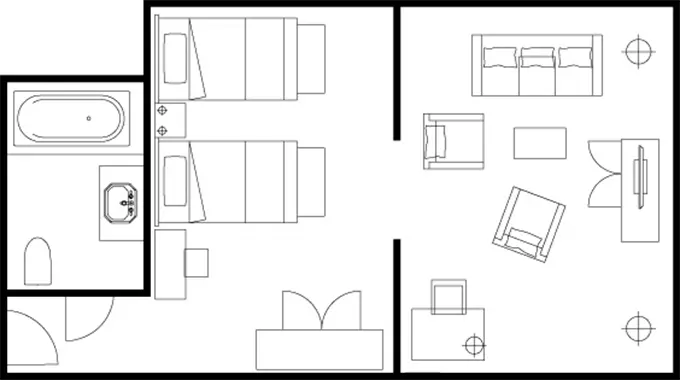 This is an example of the floor plan. The structure differs depending on the room.
AMENITIES
Air conditioner
Air purifier
Toilet
Bath & shower
Television
Telephone
Internet connection (WiFi)
Chromecast
Refrigerator
Coffee maker
Hair dryer
Safe
FUJIYA HOTEL's
original bedding