FLOWER PALACE

Hana Goten, or Flower Palace, represents the culmination of Fujiya Hotel's
architecture and serves as a symbol of both the Fujiya Hotel and of Hakone.
Its unique design, with exquisite Japanese decorative arts, intricate roofing,
and a red balcony with high railings, strongly reflects the will of its designer, Shozo Yamaguchi.
True to the name "Flower Palace", each guest room is named after a flower,
and the lavish interiors and room keys are adorned with floral patterns related to the room name.
HISTORIC
JUNIOR SUITE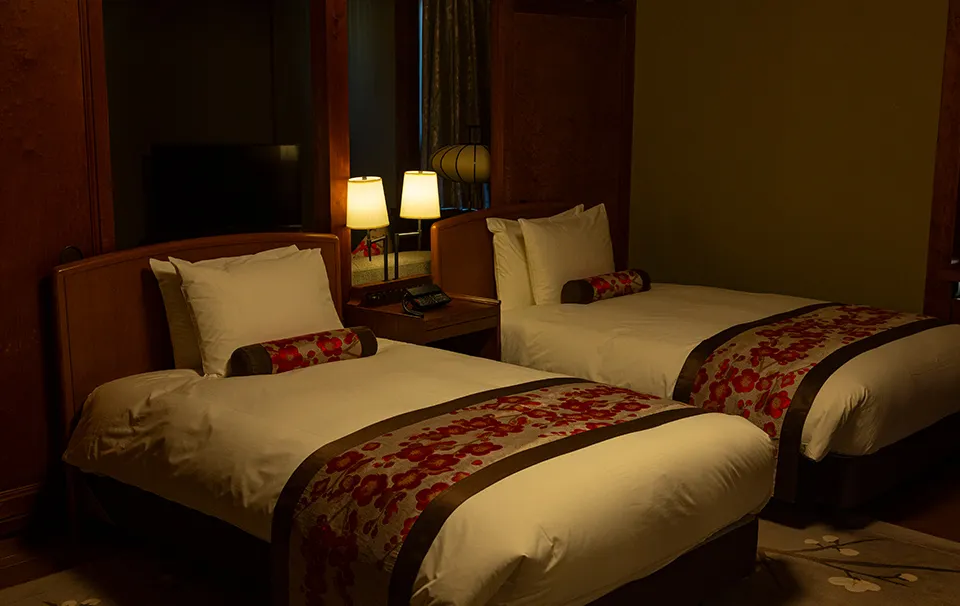 A spacious room of more than 63 m² featuring a blend of Japanese and Western design.
Experience a sense of the extraordinary, whether you are in the living room, bedroom, or anywhere else.
Each room is named after a flower, with doors and carpets designed with floral patterns for a romantic ambiance.
The bathroom comes with a shower booth and uses hot spring water from Hakone so you can enjoy bath time in private.
Room size
63 ~ 68m²
Number of
rooms
3
Bed size
120cm x 203cm(Extra Bed: 85cm x 205cm)
Max guests
2 ~ 3
Bed type(s)
2 single beds
* All rooms are equipped with a bath fed by natural hot springs.
* All rooms are non-smoking. Please use the designated smoking areas.
* Check-in after 15:00 / check-out before 11:00.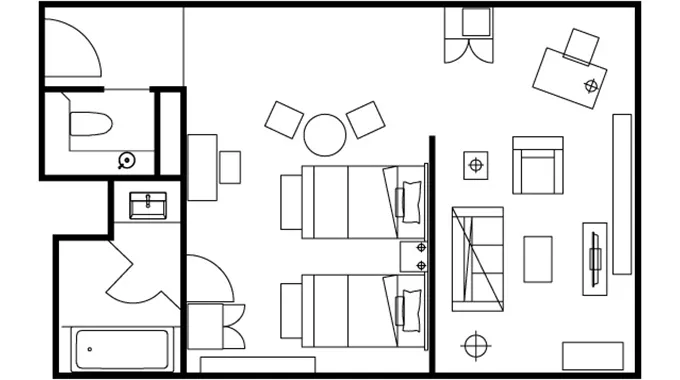 This is an example of the floor plan. The structure differs depending on the room.
AMENITIES
Air conditioner
Air purifier
Toilet
Bath & shower
Television
Telephone
Internet connection (WiFi)
Chromecast
Refrigerator
Coffee maker
Hair dryer
Safe
FUJIYA HOTEL's
original bedding
OTHER ACCOMMODATIONS
FLOWER PALACE