facilities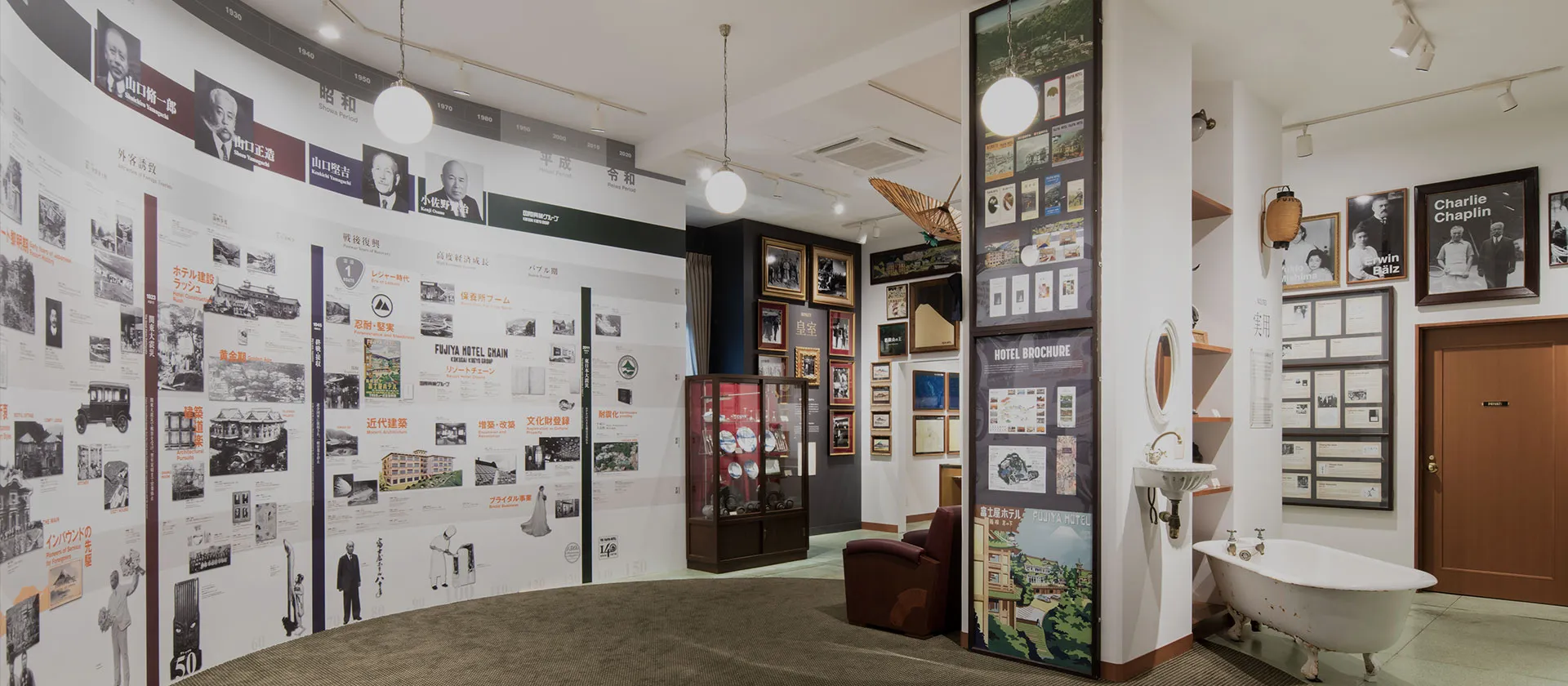 Bakery & Sweets PICOT
Within the hotel grounds on National Road Route 1
Take home the tastes of old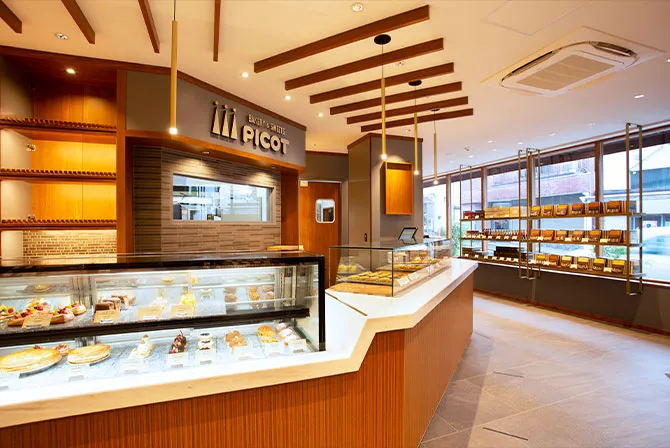 The hotel's bakery features a variety of handmade bread and sweets crafted by our bakery chef and pastry chef. In addition to popular classics like curry bread, raisin bread, and apple pie, we also regularly introduce new items. There is also an on-site eat-in space for you to enjoy your treats right after purchase.
HOTEL SHOP
B1 DINING ROOM
For Fujiya Hotel souvenirs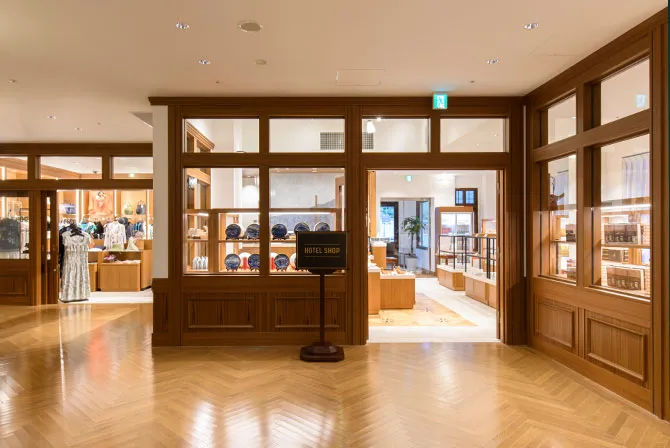 HOTEL SHOP sells ideal souvenir items, including our popular retort pouch curry and cakes.The breads and cakes for sale at Bakery & Sweets PICOT can also be bought here.Boutique items, such as clothing and accessories, are also for sale.
Forest lounge
2F FOREST WING
Enjoy some free time in a relaxing space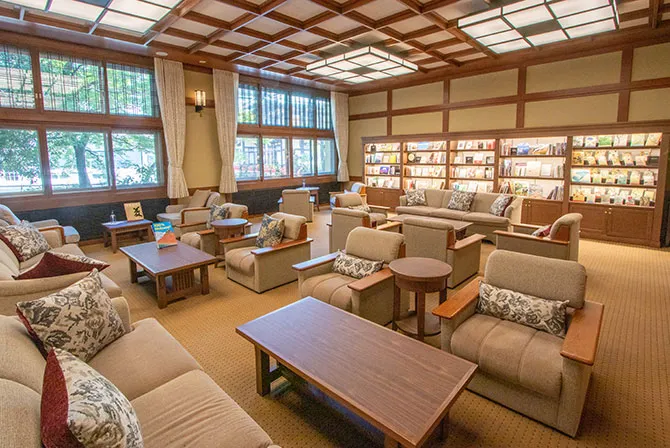 Our private lounge is for hotel guests only. Relax, browse the library, or make use of the meeting space.
Gallery "COZY"
1F FLOWER PALACE
Enjoy the work depicting the Fujiya Hotel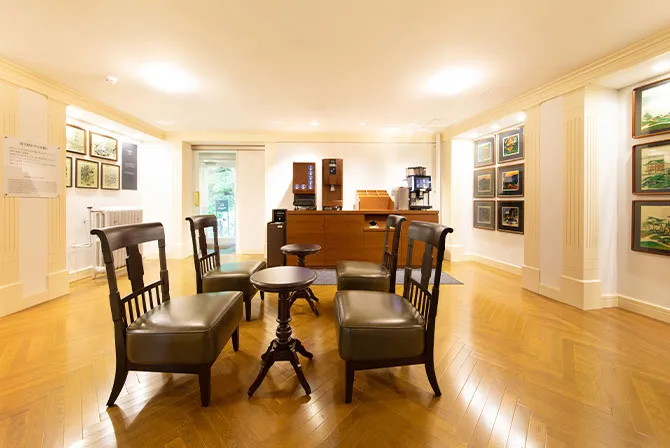 A gallery exhibiting works by painters depicting the Fujiya Hotel. There is a drink corner exclusively for hotel guests.
Spa
6F FOREST WING
Only hotel guests may use
the Miyanoshita hot spring facilities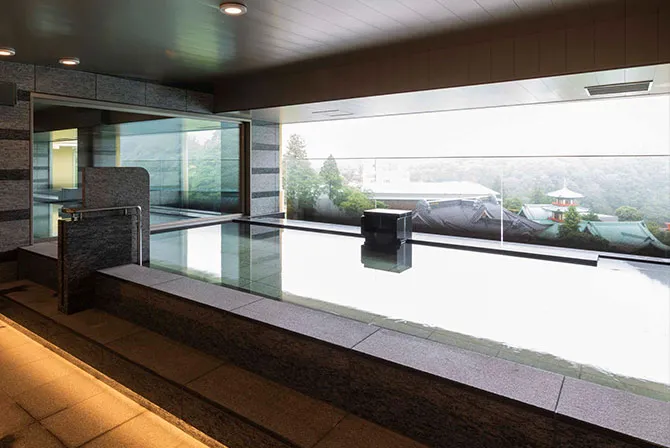 Take in the majestic view of the Hakone volcanic caldera and feel the power of nature from season to season as you soak in one of the seven famed hot springs of Hakone.
Relaxation — ZEN
6F FOREST WING
Rejuvenate oneself in this luxurious space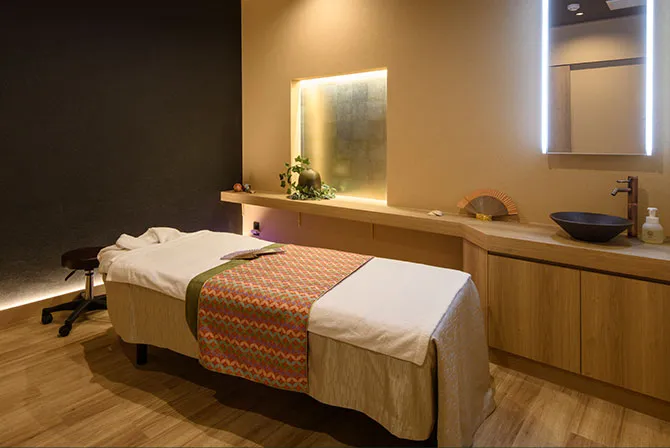 ZEN—a relaxation facility—will be built within the spa area on the sixth floor of FOREST WING.
Indoor Pool
B1 FLOWER PALACE
Hot spring pool using
Hakone/Miyanoshita natural hot spring water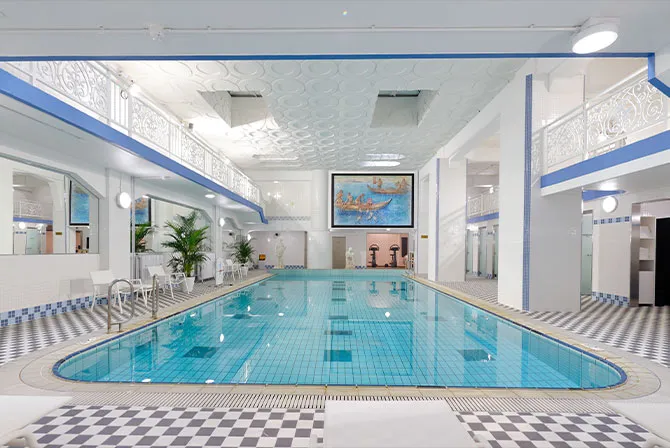 Said to be Japan's first hotel indoor pool, it uses natural hot spring water from Hakone/Miyanoshita.
The classical atmosphere offers guests the chance to unwind and relax.
※Only for the exclusive use of hotel guests.
Gym
B1 FLOWER PALACE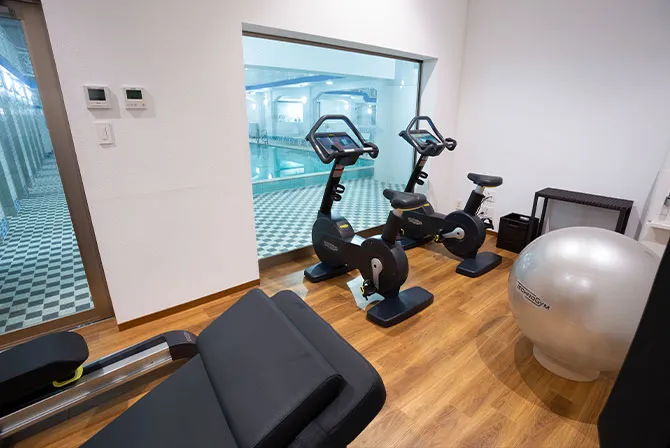 The fitness gym is equipped with stylish exercise machines manufactured by leading Italian brand Technogym.
*Only for the exclusive use of hotel guests.
Outdoor Pool
Hotel garden
Make the most of summer immersed
in the natural beauty of Hakone
Our outdoor pool is only open in summer. Changing rooms are on site.
*Length: 30.5m, width: 11m, depth: 0.5m–2.5m
Hours
9:00 ~ 17:00 (summer months only)
*Hours are subject to change depending on temperatures and weather
Fee
Free (Only for the exclusive use of hotel guests.)
HOTEL MUSEUM
B1 FLOWER PALACE
Discover the history of Fujiya Hotel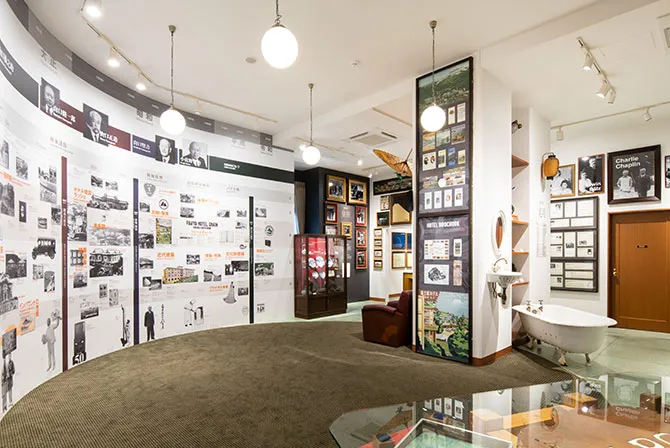 Our historical archives will be renovated and turned into a museum so that guests and visitors alike can view the many valuable historical items from the time of the hotel's founding through to the present day.
| | |
| --- | --- |
| Hours | 7:00 ~ 21:00 |
| Admission | Free |
Garden
Here you can enjoy the changing seasons in Hakone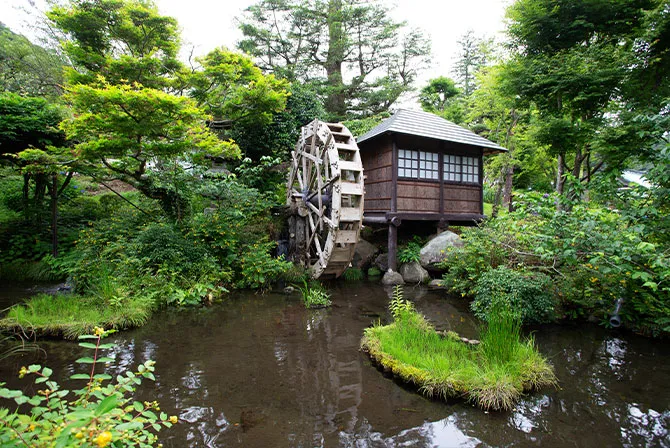 With an area of about 16,500 m², it offers a strolling course around it which takes about 15 to 20 minutes.
[Seasonal Garden Information]
Cherry blossoms: From early April to mid-April
Azaleas: From early May to mid-May
Hydrangeas: From late June to early July
Autumn foliage: From mid-November to late November

*The garden information above is the usual schedule. Please be advised that the timing changes from year to year.
Japanese Garden
Seasonal charm to calm the mind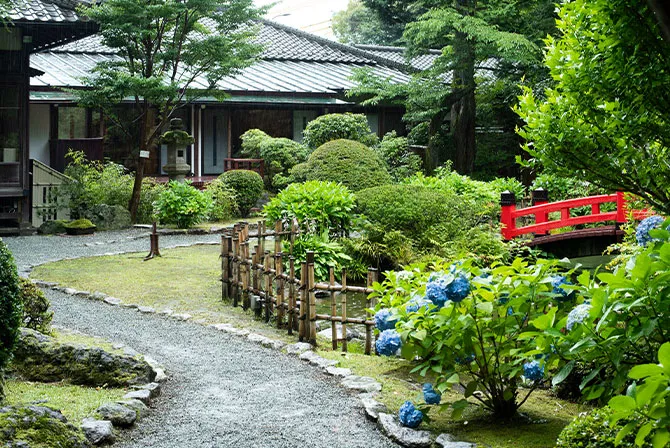 The Japanese garden in KIKKA-SO provides lovely views in each of the four seasons.The red bridge over the carp pond makes an excellent place for commemorative photos.
Herb garden
Admire Seasonal Herbs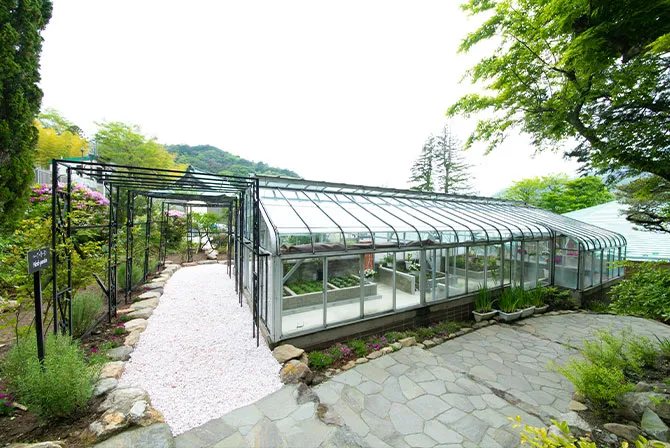 The former greenhouse has been renovated to cultivate seasonal herbs.
Enjoy the lush herbs along with flowers and plants in this approximately 16,000 ㎡ garden.
Hours
7:00 ~ 17:00
Examples of cultivated herbs
・Italian parsley
・Thyme
・Rosemary
・Lavender
・Basil
・Mint
・Roman chamomile
・Lemongrass
・Bay leaves
・Sage
Automatic foreign currency
change machines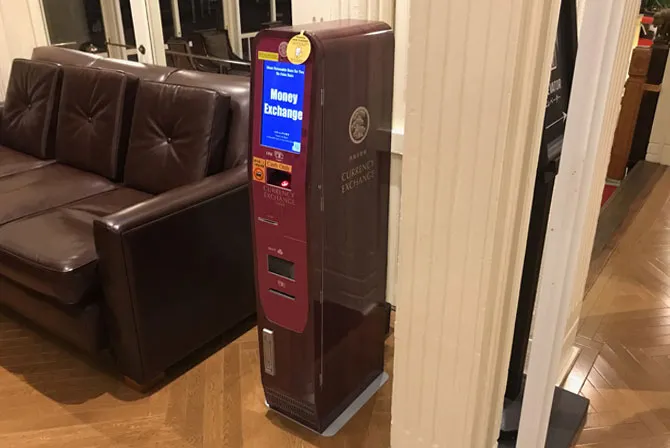 We introduced a foreign currency changemaker. It is available for 24 hours. Only exchanges from foreign currency to Japanese Yen are available.
Handring
foreign
currency
・USD/US Dollar
・EUR/Euro
・GBP/British Pound
・RMB/Chinese Yuan
・KRW/South Korean Won
・HKD/Hong Kong Dollar
・TWD/New Taiwan Dollar
・AUD/Australian Dollar
・CAD/Canadian Dollar
・SGD/Singapore Dollar
・THB/Thai Baht
・PHP/Philippine Peso
・MYR/Malaysian Ringgit
・IDR/Indonesian Rupiah
Parking
Complimentary Parking Available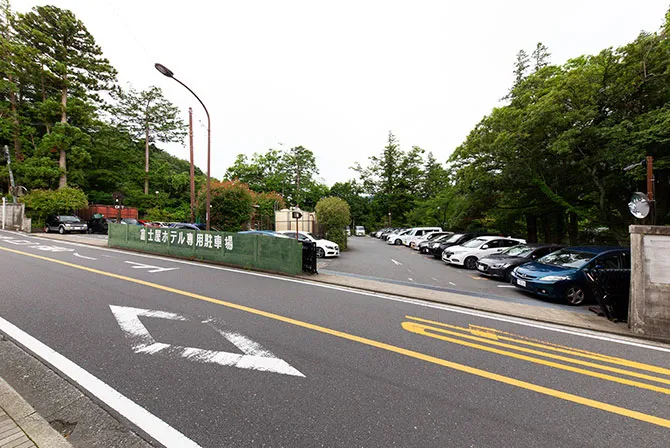 We offer free parking within our hotel premises and along National Route 1.
Go to the main entrance first and our staff will be pleased to assist you.
| | |
| --- | --- |
| Capacity | 112 passenger cars (free) |
Sengoku Golf Course
One of Japan's oldest public golf courses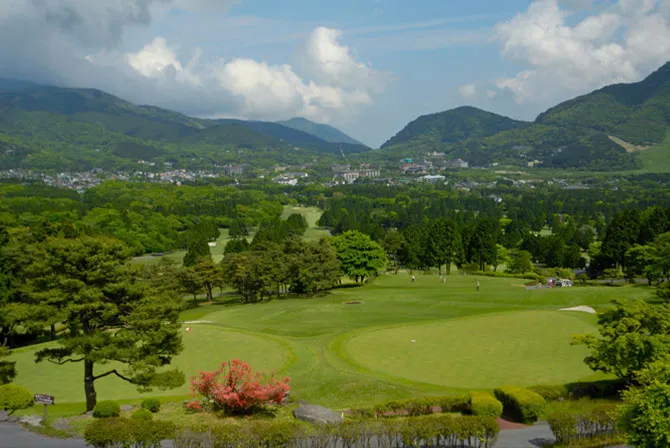 Sengoku Golf Course was opened as a public course in 1917. It is the oldest public course in east Japan and the second oldest in the country. The strategic course provides a challenge to even the best of golfers thanks to a design that harnesses the natural topography of the Sengokuhara region.
| | |
| --- | --- |
| Access | 15-minute drive from Fujiya Hotel |