SDGs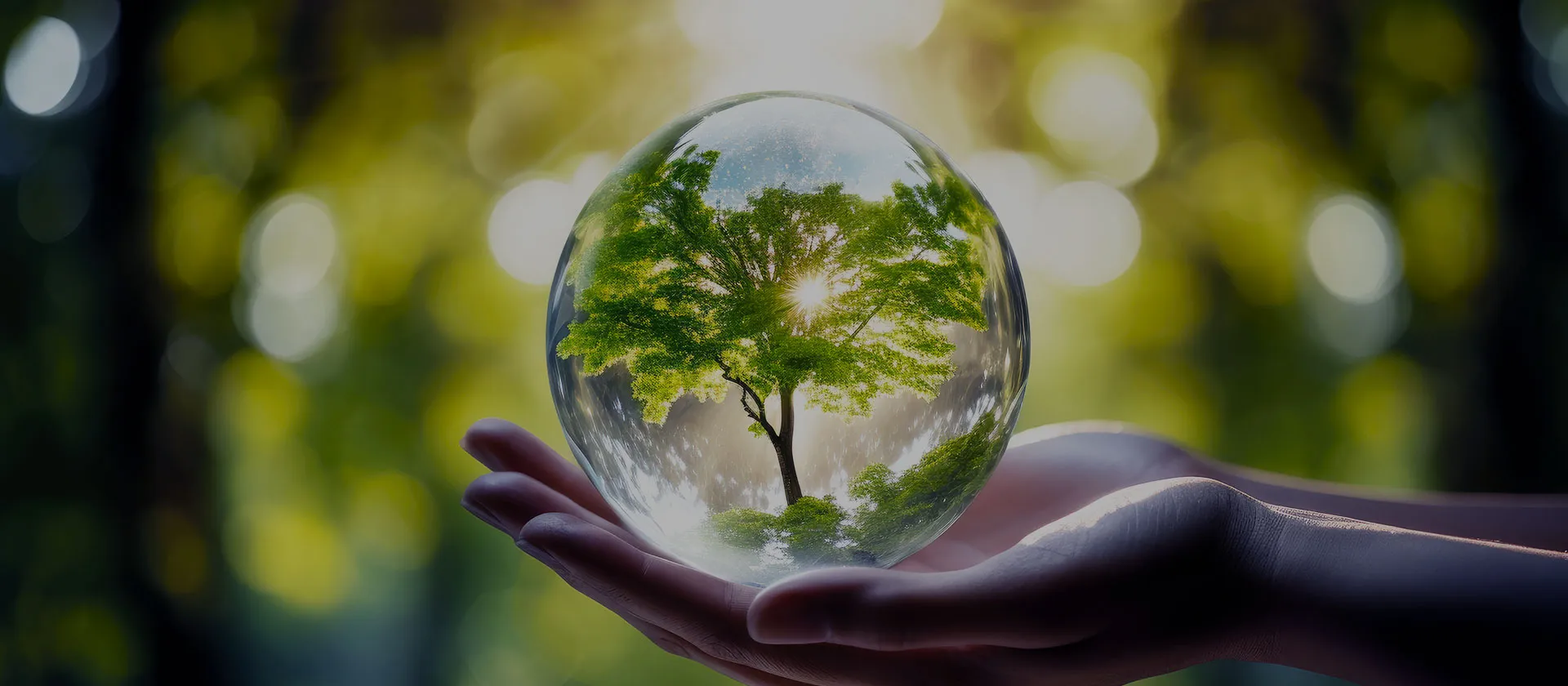 We have established an internal SDGs Promotion Committee
to establish and work on achieving priority goals.
Fujiya Hotel was established in Hakone Miyanoshita as Japan's first full-scale resort hotel in 1878.
To ensure the hotel continues over the next 100 years, we conducted major earthquake resistance improvement works lasting approximately two years from 2018.
In addition, we are implementing the following environmental initiatives geared to achieving the SDGs (Sustainable Development Goals) proposed by the United Nations.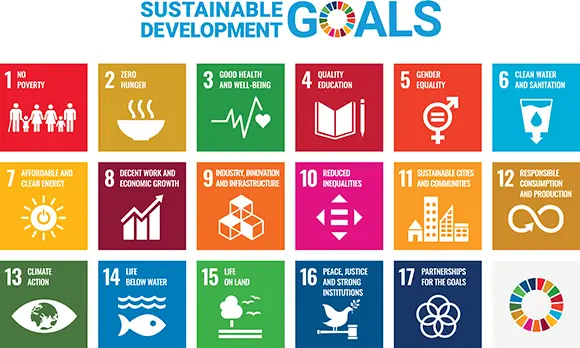 Electricity and
Energy Saving
By introducing LED lighting and air conditioner controls, turning employee computers to energy saving mode, and taking other measures, we are striving to reduce energy usage, meet reduction quotas and achieve goals.
In 2020, we switched to a low emission boiler, thereby greatly reducing the environmental impact.
To ensure that hotel guests driving electric vehicles can stay our hotel without fear of range anxiety, we have installed electric vehicle charging stands based on the Ministry of Economy, Trade and Industry's Next-generation Vehicle Charging Infrastructure Establishment Promotion program".
Porsche Destination Charging Station: 2 units (8kW ordinary charging)
Panasonic charger: 1 unit capable of charging 2 vehicles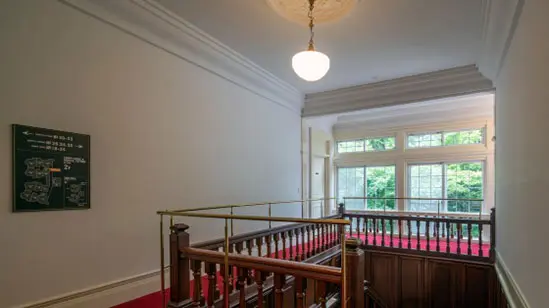 Introduction of LED lighting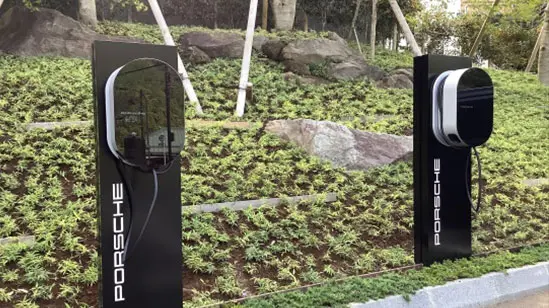 Porsche Destination charging stations
Waste Reduction
and Recycling
As a company that endorses Kanagawa Zero Plastic Waste Declaration, we promote initiatives on plastic waste reduction.
By switching from a breakfast buffet service to set menus, we have greatly reduced food waste.
Our restaurants recycle used cooking oil.
Guest rooms
Bathroom bottles

By adopting refillable pump bottles, we have reduced plastic bottles' waste

Soap

Soup we adopt reduces the environmental impact by its excellent biodegradability due to natural oils(palm oils) as its material, and manufacturing process which absorbs all material loss into finished products.

Amenity bags

We adopted ecofriendly amenity bags made from recycled polyester ECOPET fibers and pigment (quercetin) taken from domestically produced onion skins.

Guestroom waste bags

Waste bags are made from corn starch other plant-based recyclable materials.

Guestroom beds

We have introduced beds that are made using recyclable materials.

Eco stay

If customers so request, we provide a service whereby we refrain from changing towels and sheets.

Guestroom amenities (razor blades)

By Some products are made using recyclable plastic, bio-additives made from sugarcane, and additives that expedite natural biodegradation.

Potable water

In an effort to reduce use of plastics, instead of using plastic bottles, we provide potable water with in-house refillable glass bottles.
Restaurants
Biodegradable straws
and menu cards

Biodegradable straws and paper towels are used in all of our restaurants.

Reducing plastic bottles

We have cut down on stocking using plastic bottles.

Cork recycling

We collect and keep all the corks from wine, etc. consumed in our restaurants and banquet rooms. We send them to a social welfare corporation in Tokyo through an Nonprofit Organization, where they are recycled and sold as coasters, etc. Part of the returns from such products are used to support the independent living of people with disabilities.

Thinning paper

Some menu cards use paper made from forest thinning timber.
Shops
Packaging materials used in Hotel Shop and Bakery & Sweets PICOT are made using 25% biomass polyurethane bags and paper materials.